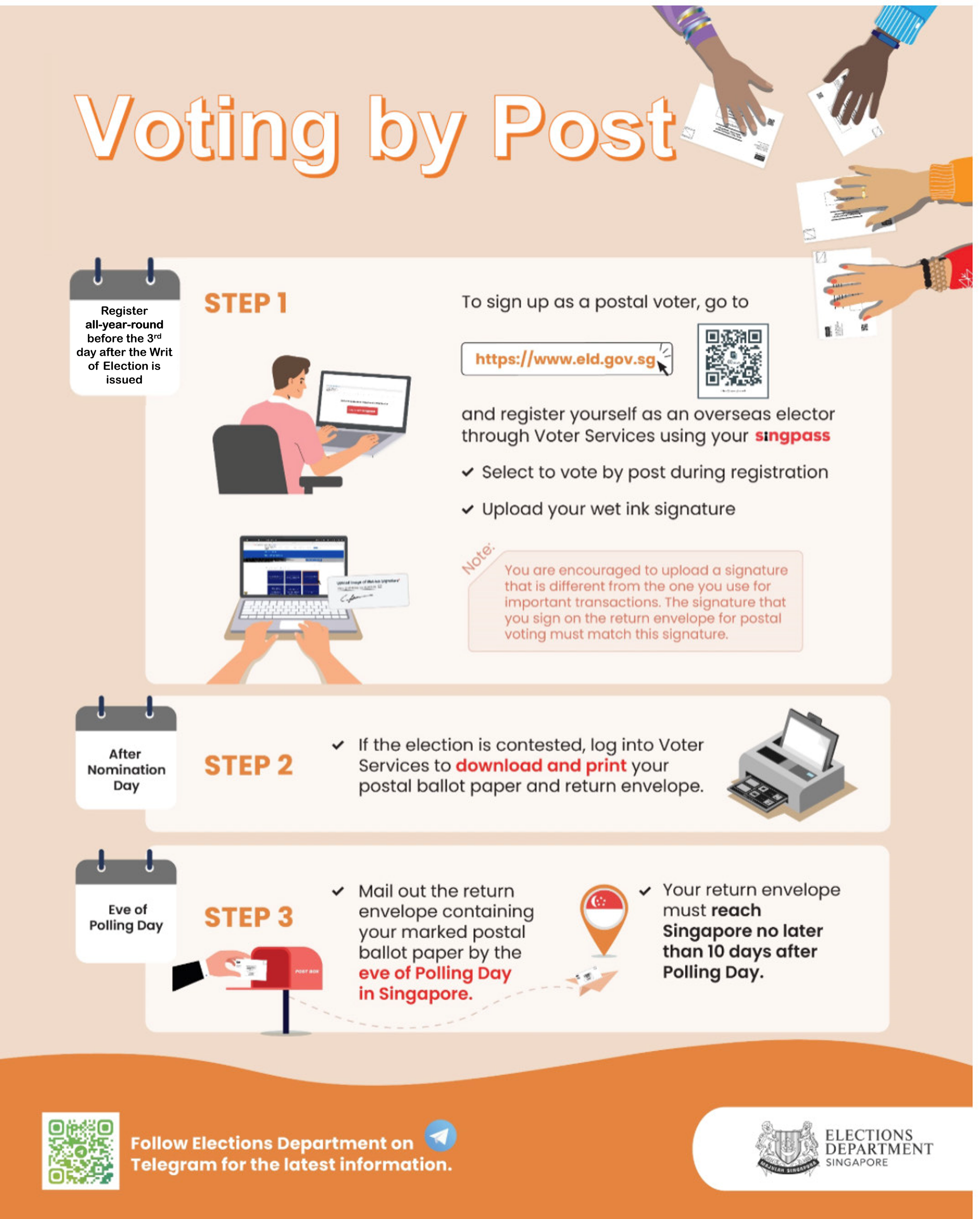 Any Singapore citizen residing overseas who satisfies the qualifying criteria may apply to the Elections Department to be registered as an overseas elector to cast his vote by post. In addition, the person will also be allotted a polling station in Singapore during an election, where he can go to cast his vote if he is back in Singapore on Polling Day.
Every overseas elector is allowed to vote only once during an election either by post or at the local polling station that has been allotted to him. Any overseas elector who goes to vote at the local polling station allotted to him will be required to make a declaration that he had not voted in the same election before he can be issued with a ballot paper.
Check your voting eligibility and apply to be registered as overseas elector and to vote by post via Voter Services using Singpass.
Voter Services